TheatreSound App
Maximum power! - TheatreSound on MacOS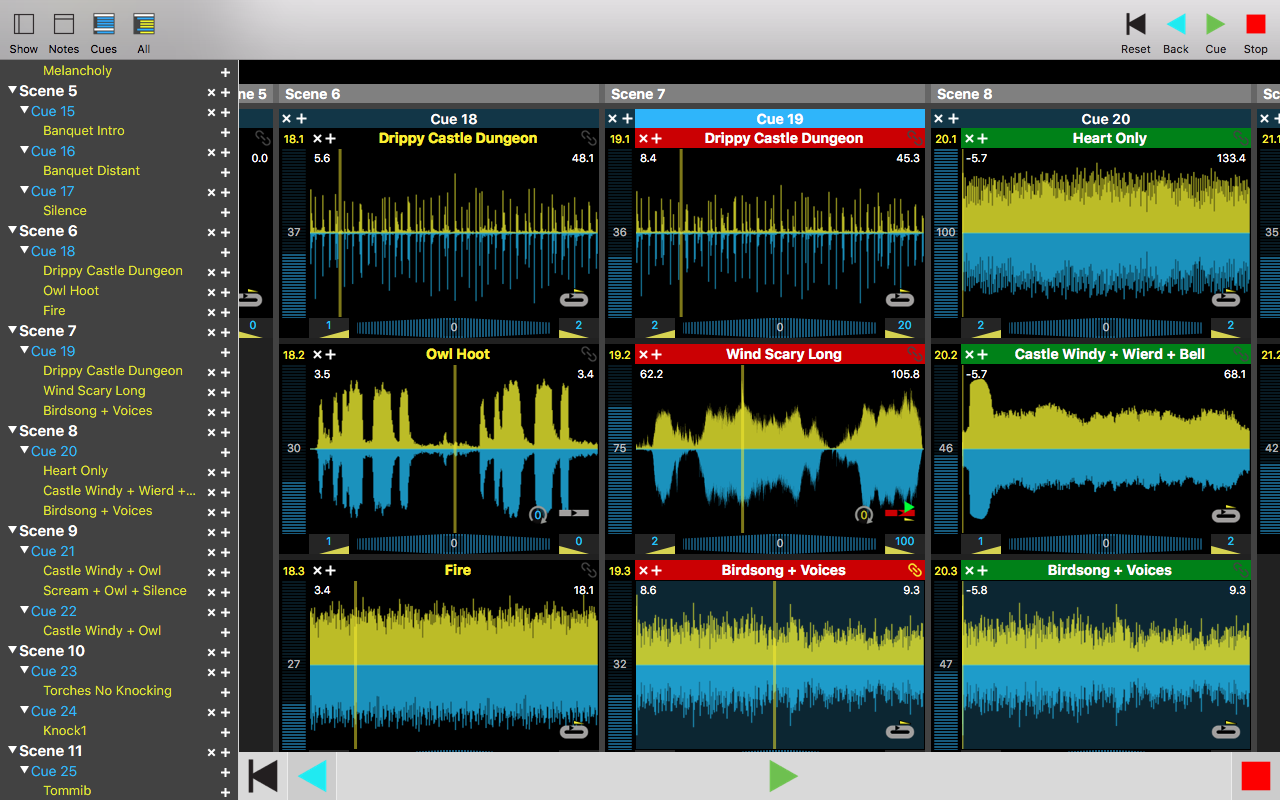 The TheatreSound app allows you to cue sounds like a professional theater lighting rig. No manual fading, no frantic loading of digital media or skipping to the right track.
Set up an entire performance using any media available via iTunes, and then simply cue each sound in the scene as it occurs. You can make last-minute changes on the fly, so you stay in full control.
Example uses include controlling background ambience in theater productions, cuing sound effects with on-stage dialogue, mixing backing tracks for dancers and singers. All good for the perfect theater sound.
Download the app - the app is available via iTunes internationally.
Get Started - an introduction to the app, its features and how to create your first Show.
Frequently Asked Questions - dive into the nitty-gritty or find out about some of the more advanced features.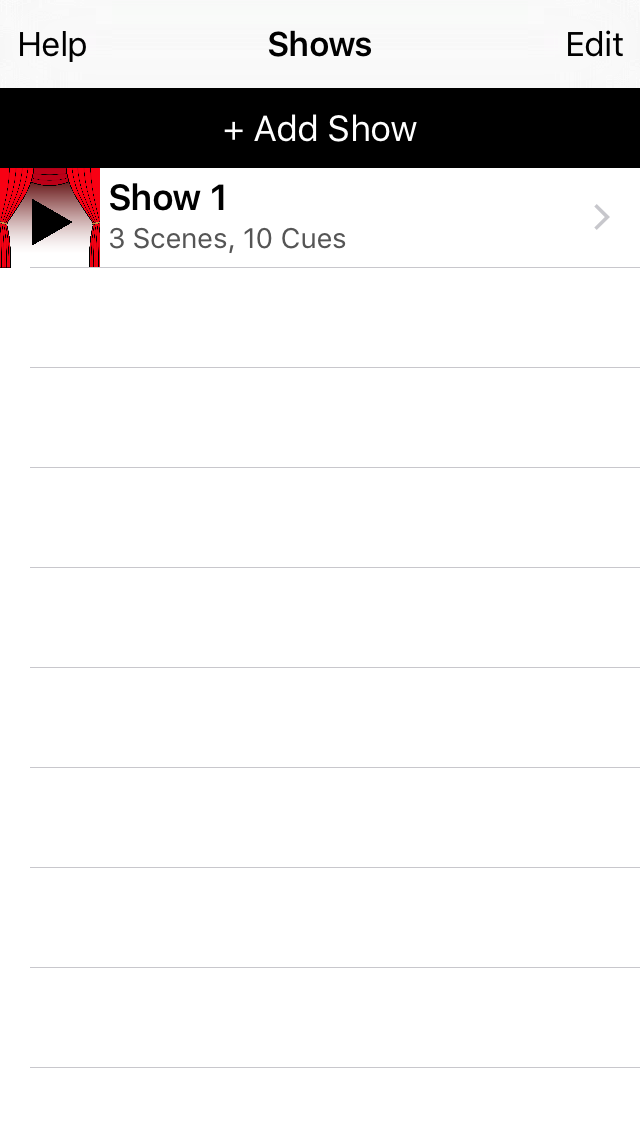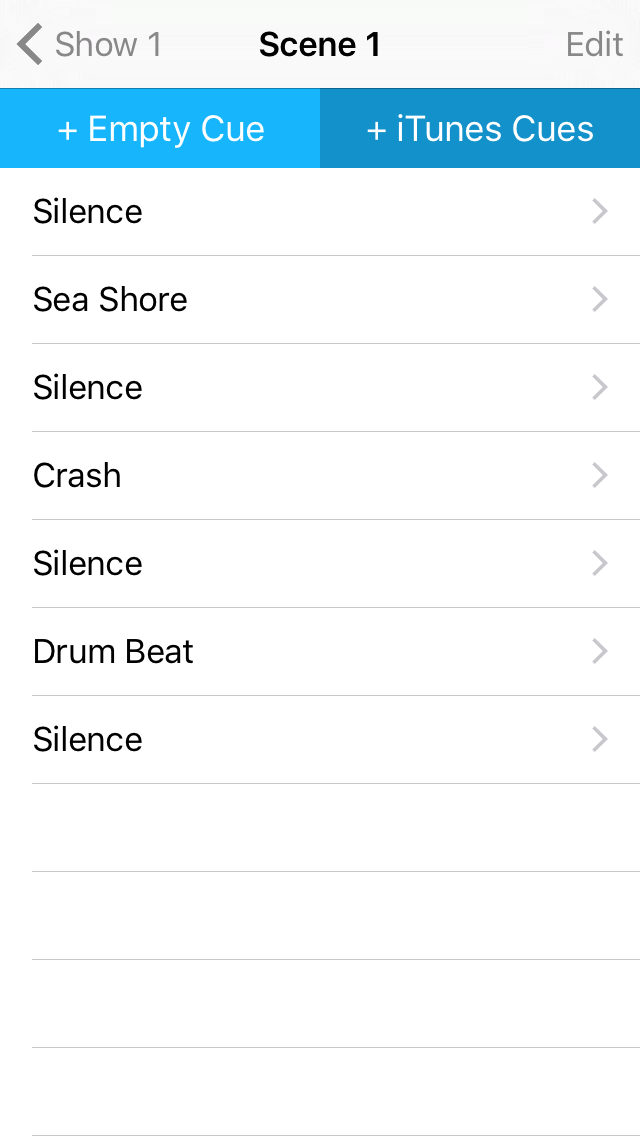 I just wanted to write and thank you for the brilliant design of this terrific tool. Your product is amazing!

I am the writer, producer, director editor, and stage manager of all of our school productions at the Montessori School Of East Orlando. All of our productions are full-fledged musicals with sound design and original music. I looked everywhere for an app like yours, and thankfully only recently stumbled on this one.

Theatresound makes my job much easier!

Sincerely

Robert Kerr